New EML Martinique GTS kit for the new Honda Goldwing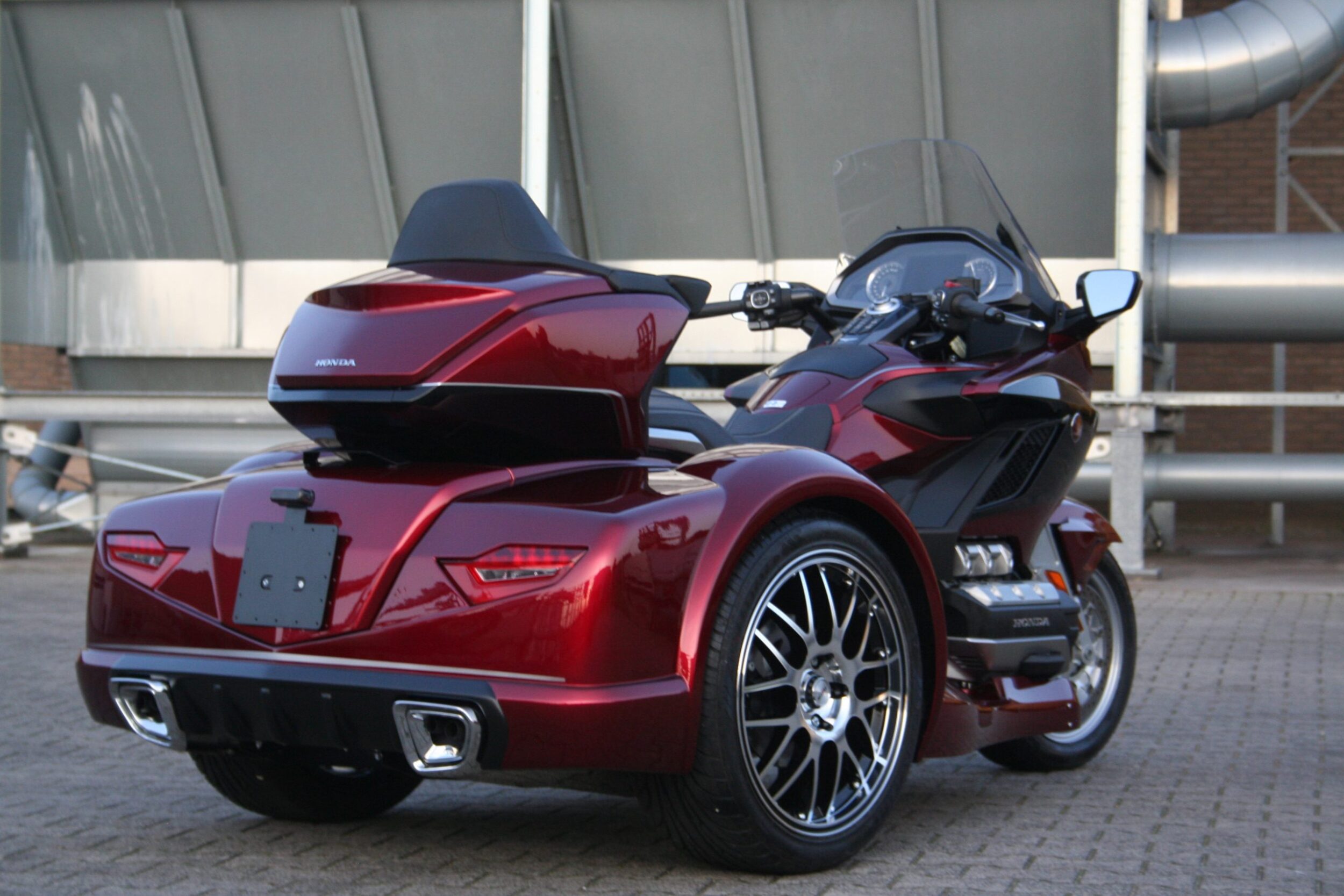 The new EML trike conversion kit engineered exclusively for the new Honda Goldwing 1800. The styling matches perfectly to the new Goldwing.  Exhaust tips integrated in the body. The diffusor gives it a sportive touch. The kit went through the very strict EML engineering and testing procedures. Standard equipped with all comfortable and safety related features.
Standard features:
Full independent rear suspension.
Dual rear shock absorbers with pre load adjustment. Honda pre load system integrated.
Foot wings. With usable footsteps integrated in the boards.
Rear diffusor.
18" aluminium rear wheels.
EML complete rake Front end with reinforced steering head bolt/tube.
EML 15" front wheel with car tyre.
Honda traction control and ABS integrated.
Parking brake.
Billet aluminium rear callipers.
More info will follow.